"The waiter brings this nice little dish of Ceci beans and I think chopped onion – wow that was fabulous."
"Everybody always loved U.S. Restaurant"
San Francisco Chronicle
"Yep, they're back! This was and is our favorite Italian restaurant in North Beach."
 "Perfect! Excellent! Delicious!"
What customers say about our Sicilian food.
"We enjoyed it a lot, food was good, house wine was a winner. Husband had a pesto pizza and I had a burger steak. Both excellent :)"
"If you're looking for a casual restaurant owned by real Italian in NB area without reservation, this is your best bet.The house wine was perfect"
"As an Italian-American from San Francisco who grew up in North Beach, I can honestly say that the food was excellent."
"We heard the Original US Restaurant was reopening and wanted to give it a try.  What a pleasant surprise."
"The waiter brings this nice little dish of Ceci beans and I think chopped onion – wow that was fabulous."
"The food was excellent, the menu had a wide selection, the prices were reasonable, and it had a nice family atmosphere."
"I will be a frequent diner. It's worth it!"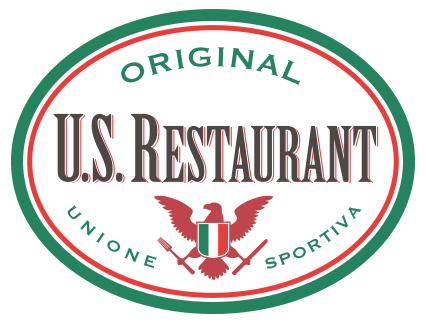 "Everybody always loved U.S. Restaurant"
San Francisco Chronicle
414 Columbus Ave San Francisco, CA 94133
From Our Family To Yours
We are happy to serve you again at our new location. Come and join us for nonna's "Original" cooking.
The Trinacria symbol signifies an authentic Sicilian dish.
Trinacria – Italian, refers to the shape of the island of Sicily, the
largest island in the Mediterranean. The island of Sicily was known as
Trinacrium by the Romans, meaning "star with three points."